How Retailers are Responding to Covid 19 Challenges
April 26,2020 / Haroon Juma / COVID-19 Blogs
The economic shockwaves of this outbreak are unprecedented affecting a range of industry sectors locally and globally. It is clear the lockdown and social distancing policies have hit the retail sector the hardest evidenced by a string of high-profile bankruptcies, closures, employee reductions and furloughing.
From apparel to lifestyle, sales in the previous 3 months have drastically fallen resulting in inventory build-up tying up precious working capital. Disposal income is at a premium and buying behaviour has changed.
Consumers are prudent about spending. With confidence low, consumers are unlikely to make large or luxury purchases. The battle between needs and luxuries would be the new question.
How Can Retailers Adapt?
Structural changes are inevitable in the coming few months. Bricks and mortar presence that was once the defining factor to a successful retail sector is now an increased liaibility. Companies need to think from a broader perspective and use this time to accelerate their strategy to e-commerce.
Accelerating Their Online Strategy
To address this challenge, some retail sector have quickly invested upgrading their on line strategy with more emphasis on their e-commerce platform, improving their social image and user experience.
Customer friendly websites and fluent user experience is now the priority when designing new websites or changing the already existing ones.
Successful retail sector have established a compelling online presence and adapted their product category strategy, pricing models and consumer reach to meet the new demand realities making it easier for consumers to buy online despite the economic conditions.
They have created virtual stores with items as small as a toothpicks to major household electronics. Data from the Forter Global Merchant Network shows since March 15th there has been a 14% increase in online marketplaces.
Adopting New Technolgies
In addition with social distancing and stay at home policies creating more challenges in serving consumers through contact centres channels, catalogues and brochures are being uploaded on the brand websites with prices being displayed next to each item and easier checkout processes.
Chatbots are enabled on websites to help customer with product enquiries or general help in buying. These technology based service support provides the extra help and stress free user experience to increase sales.
Increased engagement & communications
Promotions through weekly emails, or mobile push notifications increase awareness to customers regarding online products and upsells. Customer engagement is top priority and should be given more importance on daily bases. To be able to stay and retain your brand image in a customers mind is the key in this current crises.
Promote Safety & Confidence
Furthermore, the option of contact-less delivery makes it even more easier to order without fear. Renowned brands like Amazon, Noon and E-bay have implemented safe contactless- delivery options while ordering online. Leave at the door option is also one of the mostly used options for delivering online.
Similarly many food applications and websites have a contactless-delivery option ensuring the food is prepared and delivered under safety conditions and is safe for consumption.
Zomato, Talabat and Uber Eats are some of the food delivery brands that have provided contactless- delivery solution with food guidelines to follow WHO standards in their kitchen and food preparation.
Hence, businesses that have transitioned to e-commerce platforms are able to grow market share in this prevailing crises.
Why Adapt to the trends?
Adapting to the current challenges and realities is essential and the companies that change their product and channel strategy will grow and excel.
Offering online discounts, bundle packages, free deliveries are some of the tactics that can be used to catch user attention and push purchasing decisions.
Ultimately competition between brands and retail sector with lower demand and more focused customers can only be won through excellent marketing techniques and digital presence.
You have to work harder to win your customers. Companies need to build that trust while being actively engaging with customers on their newsfeed. Visibility increases the chances staying in consumer mind resulting in brand loyalty and credibility.
Hence, it is important for brands to focus their strategy and improve their visibility to their target market and make themselves more accessible.
It's a race against time, the ones who transition will win.
Partner With SimplySolved
Serving over 200+ clients we know the challenges your business faces operating cost effective, compliant and efficient back office operations in Finance, Tax, Human Resources Management, IT and Marketing.
As an FTA Accredited Tax Agency with ISO 9001 Quality & 27001 Information Management Certification, we offer a quality-based approach to our services supported by dedicated team of certified professionals.
We support our clients with defined processes, platforms and expertise to deliver advisory, project and outsourced services in Accounting, Tax, Auditing, HRM, IT & Marketing. Our offerings are specially designed to meet the UAE Regulations to put you in control of your information, comply to the regulations and help you make better business decisions.
Subscribe To Mailing List
How Retailers are Responding to Covid 19 Challenges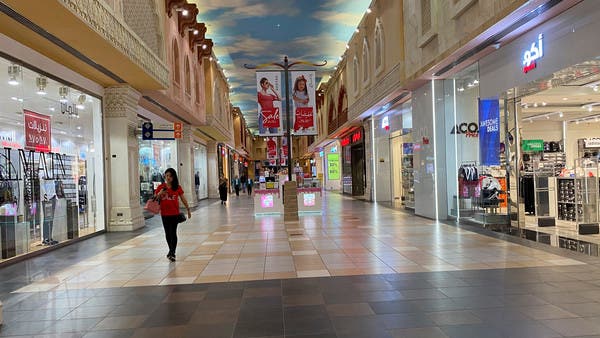 Copyright © 2019 | Simply Solved | All Rights Reserved.