The New UAE End-of-Service Investment Scheme
Sep 20, 2023 / Haroon Juma / HR & Payroll Blogs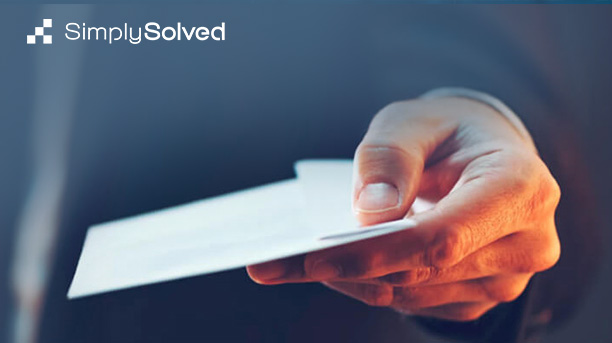 What is the current end-of-service scheme?
The end-of-service benefit, also known as gratuity or severance pay, is an important financial benefit mandated by UAE labor law. The benefit is designed to provide financial security to employees who have completed a certain period of service upon their termination or resignation from employment.
By codifying the legal requirement, The UAE is seeking to provide a benefit to attract potential talent to the UAE. End of service benefit not only helpsto stabilize financial well-being of its workforce and residents, but also serves as a legal framework for employee rights as an important protection and safety net in cases of unforeseen loss of employment.
Gratuity calculation in the UAE
Under the present UAE end-of-service gratuity system, employers have a legal obligation to pay employees a lump sum following the end of their work relationship. Gratuity is calculated based on the worker's basic salary (not including allowances such as housing, conveyance, utilities, furniture etc). and years of service to their employer as follows:
I. Less than one year: not entitled to any gratuity pay;
II. One to five years: 21 days of basic salary for each year of work;
III. More than five years: full gratuity of 30 days' salary for each year of work.
In all cases, the total gratuity shall not exceed the wage of two years and all entitlements must be paid within 14 days from the employee's end date.
New end-of-service investment scheme launched in the UAE
In a further development to enhance benefits to attract talent , the UAE has made various changes and updates to its labor laws and employment-related regulations. As part of these efforts, a new end-of-service investment scheme is launched, offering a more rewarding payment alternative to the current system of delivering cash based gratuity.
The scheme aims to protect end-of-service dues while ensuring they are invested safely.
Under the new system, companies are encouraged to join and establish savings and investment funds on behalf of their employees and pay monthly contributions under the scheme. At the end of service, employee will receive savings built up plus the returns made from the investment.
The decision was among 11 new Federal Laws announced during the Cabinet meeting on September 4, chaired by His Highness Sheikh Mohammed bin Rashid Al Maktoum, Vice President and Prime Minister of the UAE and Ruler of Dubai.
How will the end-of-service amount be invested?
The scheme includes three main investment options that will be overseen by the Securities and Commodities Authority in collaboration with the Ministry of Human Resources and Emiratisation.
I. risk-free investment that maintains the capital amount;
II. a sharia-compliant investment;
III. and a low, medium, and high risk-based investment option.
Is the new scheme mandatory?
Participation in the new rewards system is completely optional for companies in the UAE. Under the scheme, the employer will be required to pay a monthly contribution to the selected fund upon signing up.
Who can partake in the new programme?
The scheme is open to employees across public and private sectors and free zones companies, and workers of all occupational levels and work patterns are eligible.
When it will be implemented?
The date of implementation is yet to be announced and further details are awaited.
Subscribe at SimplySolved Subscribe to our newsletter to keep you up-to-date on all the latest news about UAE new schemes, updates on end-of-service benefits or any announcements from MoF, MoHRE, and new FTA requirements.
SimplySolved provides a complete Back Office Accounting, Corporate Tax, Employee Management & Payroll Outsource Service for Business. Our service is an all-inclusive and scalable to operate your company's financial, Tax, HRM & Payroll operations inclusive of state-of-the-art cloud UAE FTA & MOHRE compliant platforms
Subscribe to mailing list
Partner With SimplySolved
Serving over 200+ clients we know the challenges your business faces operating cost effective, compliant and efficient back office operations in Finance, Tax, Human Resources Management, IT and Marketing.
As an FTA Accredited Tax Agency with ISO 9001 Quality & 27001 Information Management Certification, we offer a quality-based approach to our services supported by dedicated team of certified professionals.
We support our clients with defined processes, platforms and expertise to deliver advisory, project and outsourced services in Accounting, Tax, Auditing, Employee Management & Payroll, and ERP & E-Commerce Integration. Our offerings are specially designed to meet the UAE Regulations to put you in control of your information, comply to the regulations and help you make better business decisions.
Copyright © 2023 | SimplySolved | All Rights Reserved.