What You Need To Know About The 2022 UAE Labour Law Changes
Feb 7th, 2022 / Haroon Juma / News Update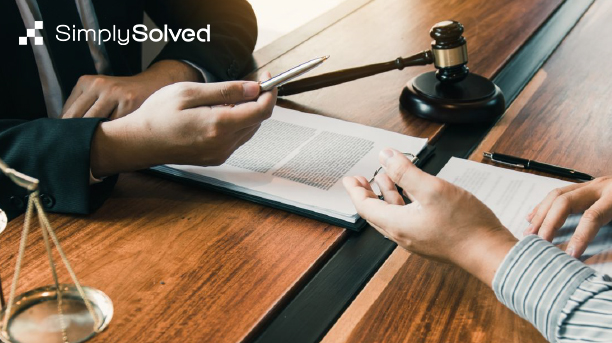 On February 2, the New UAE labour law will take effect with major reforms that represent a major update to the UAE employment legislation.
These are designed to look ahead to a more dynamic labour market for the 21st  century and increase the UAE's talent and knowledge base. These changes also bring into sharper focus greater safeguards to employee rights in the private sector.
The change is intended to address the concerns of employers and employees alike in the changing landscape for recruiting and retaining employees in the UAE.
Similarly, one of the main aims of the New UAE labour law is to culture sensible and hardworking adults and ensuring more flexibility in the employment market.
This blog highlights all the major amendments and additions made by the Federal Decree – Law No. 33 of 2021. The major changes and additions to the NEW UAE labour law aims to regulate the labour relations in the private sector across part-time and temporary work models, along with safeguarding employee rights and introducing a new leave policy.
1. Introducing New Flexible Working Models
According to the New UAE labour law, employees can now take up part-time jobs in addition to their full-time jobs without having to seek permission from their employers.
The only requirement would be a temporary work permit to ensure that employees do not work for more than 144 hours for their safety and well-being. More details regarding the working structures are yet to be released.
2. Increasing Employee Mobility
Employers are prohibited to withhold official documents of the employees and force them to leave the country at the end of the working relationship. As per the New UAE labour law, they are allowed to stay in the country and look for other opportunities. In addition to that, all recruitment costs must be borne by the employer without deductions from employees directly or indirectly.
3. Unifying Labour Contract
As per the New UAE Labour Law, unlimited contracts will no longer be issued. All employers must bear the responsibility of converting existing unlimited contracts to limited contracts and have a time limit of 1 year starting from 2nd February to do so. Limited contracts should be issued with the validity of no more than three years and are meant to be renewed under the agreement of both parties.
4. Flexible work shifts and models
Employees can now work hourly, on a project-by-project basis, or under flexible, temporary, or part-time conditions, while their rights are assured in contractual agreements. A variety of job models are introduced in the new amendment, including condensed workweeks and shared jobs, along with the conditions and responsibilities of employers and employees.
5. Anti-Competitive Protections
An employer can require employees not to participate in a competing project in the same sector for a maximum of two years after terminating their employment if the work provides them with access to the employer's clients or professional secrets.
6. Changes in the probation period
Employers are now required to provide a minimum of 14 days written notice period before terminating an employee under probation. Similarly, employees who wish to switch jobs during probation are required to submit 1 month notice, or a 14 days' notice if they wish to leave the country.
7. Introducing younger workforce
Under the New UAE labour law, teenagers aged 15 and above are allowed to work in part time jobs which should not exceed 6 hours a day. They would require written consent from their guardian and a medical fitness report. Teenagers will be prohibited from working in certain occupations under the Executive Regulations, which also detail employers' responsibilities.
8. Contractual additions and requirements
The information that should be written in the employment contract includes – the job or profession, joining date, place of work, rest days, working hours, probation (if any), the duration of the contract, the wage (including benefits and allowances), annual leave, notice period, and procedures for contract termination.
9. End-of-Service schemes
Employees in the federal government and the private sector will avail the same end-of-service benefits under the new general regulations. Full-time private sector and federal government employees are entitled to a gratuity of 21 days' basic salary for each year of the first five years of employment.
Different gratuity schemes will be available to companies and entrepreneurs to attract talent and boost their competitiveness in the job market. For example, a saving scheme will enable them to invest their gratuities from the date of joining until the end of their employment.
10. Judicial fees
If an employee files a dispute case in court with a value not exceeding 100,000 AED will be exempt from court fees from the beginning to the end of the case. Alternatively, a group of workers can file a collective complaint with the Ministry of Human Resources & Emiratisation.
11. Leaves and Vacations
All private sector employees are entitled to 30 days of annual leave given that the employee completes at least one year of service with the employer.
For mothers in the private sector, maternity leave will be longer, with 45 days as fully paid and 15 days as half paid. Similarly, fathers are eligible five days of paternity leave which can be taken periodically or consecutively within six months of the baby's birth.
The employer must provide a 10-day's leave to part-time postgraduate students after they have completed two years of work.
Employees are entitled to five days off after the death of a spouse and three days off after the death of a direct family member.
These leaves are not to be deducted from the employees' end-of-service gratuity.
Key Next Steps
It is important for all private companies in the UAE to adhere to the new law. By implementing the regulations, the newly enforced New UAE Labour Law will provide clarity to both employers and employees, which will further support the development and success of businesses.
Companies are given a year's time starting from 2nd February, to start implementing these changes.
1. Updating Contracts
The existing employment contracts that are governed by the Federal Law No. 8 of 1980 will continue to be valid even after the New UAE Labour Law takes effect. However, the employer may amend the contract to adjust to the new provisions. Nevertheless, the amendments can only include provisions that benefit employees.
Upon the effective date of the New Employment Law, employers may be required to change unlimited employment contracts to limited ones.
Only limited contracts can be issued after the 2nd of February 2022. It is important for the contract to include complete information regarding employees, employer, and the nature of work.
Some key things to be highlighted in the contract are:
Complete information of the worker
The type of work-shift the employee will take on
Workings hours and weekends
Types of leaves and vacations provisioned
Job position, joining date, place of work
Probationary period
Salary information including benefits and allowances
2. Payroll and evidence under WPS
All companies are required to register themselves with the WPS and ensure salaries are disbursed on time.
As a legal requirement, employers are required to pay salaries within 10 days of the due date. If companies fail to do so, they will face fines such as:
Employers who fail to pay on due dates through WPS: 1,000 AED/employee
Falsifying pay slips to show that employees have received their salaries: 5,000 AED/employee
If wages aren't paid within 60 days, a fine of 5,000 AED per worker will be imposed, with a maximum fine of 50,000 AED (for companies more than 100 employees) 
3. Increased rigor on employee documentation
It is required by the law that all employers must have a complete and up-to date record of their worker's information. This includes maintaining a record of the copies of their passport, labour card, ID cards etc, emergency contacts etc.
Introducing changes and additions to the HR and labour regulations is another major step forward for employment regulations in the UAE, and it shows how much importance the UAE government and authorities place on enhancing employment laws in the UAE.
How we can help?
These changes are the largest changes under the Labour Laws for over 40 years and require greater diligence and management to ensure your company meets the required obligations. If you are a SME requiring professional assistance and a turnkey solution.
SimplySolved can help you implement internal policies, adhere to the law and transform your business' employee management.
Designed to the UAE Regulation and WPS support, our best-in-class UAE-designed service will streamline and automate HR and Payroll business processes and assure accurate payment of wages and compliance with the regulations.
SimplySolved's comprehensive HR and Payroll service will transform your HRM to reduce costs, improve compliance and ensure you remain with the legislation with minimal impact.

Contact us today for more information!
About SimplySolved
At SimplySolved, we save your time, resources, and costs. Whether you need help with Outsourced Accounting, Finance, Tax, Employee Management & Payroll, or IT. we have the expertise and solutions to help.
Subscribe to mailing list
Partner With SimplySolved
Serving over 200+ clients we know the challenges your business faces operating cost effective, compliant and efficient back office operations in Finance, Tax, Human Resources Management, IT and Marketing.
As an FTA Accredited Tax Agency with ISO 9001 Quality & 27001 Information Management Certification, we offer a quality-based approach to our services supported by dedicated team of certified professionals.
We support our clients with defined processes, platforms and expertise to deliver advisory, project and outsourced services in Accounting, Tax, Auditing, HRM, IT & Marketing. Our offerings are specially designed to meet the UAE Regulations to put you in control of your information, comply to the regulations and help you make better business decisions.