Key Qualities of a Best Payroll Service Provider in UAE
Feb 08, 2023 / Haroon Juma / HR & Payroll Blogs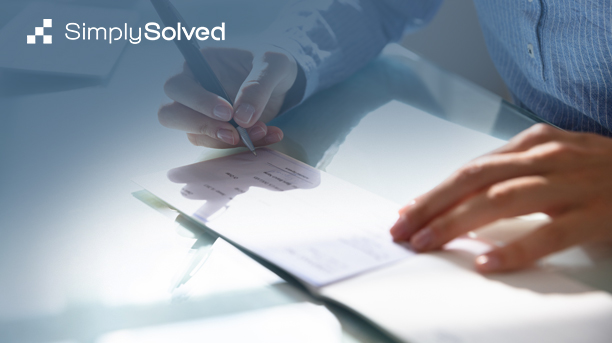 Employee Payroll Management is a key business process for any company to meet regulatory compliance requirements and employee satisfaction. Accurate payroll management is essential to the success of any organisation as it reduces risks of employee disputes and subsequent compliance issues resulting in MOHRE involvement. In the UAE, MOHRE mandates payroll is processed no later than 14 days from the end of the month and employee files, including payroll information, to be retained for at least seven years after an employee leaves, is terminated or retires.
It is common for start-ups in the UAE to find solutions that save costs and cut-down their expenses. As a result, outsourcing their payroll management instead of hiring internally is a good option. In this blog we discuss the top qualities that an outsource payroll service provider ideally has and how they can add value to your business.
1. Reliability: A good payroll service provider should be reliable and consistent. They should deliver accurate payroll processing on time, every time. This ensures that employees receive their salaries and benefits on time to maintain a positive work environment.
2. Accuracy: Inaccurate payroll processing can lead to serious problems for both employees and employers. A payroll service provider should be meticulous in their work, ensuring that all calculations are correct and that all relevant laws adhere to a clear basis of the payroll calculations including any end of service obligations.
3. Professionalism: A payroll service provider should be professional in their dealings with clients, always providing timely responses and assistance when needed. They should be knowledgeable on payroll processing and UAE Labour Law to offer expert advice when required.
4. Confidentiality: A payroll service provider should handle all payroll information with the utmost confidentiality. This includes employee salary and benefits details, as well as company financial information.
5. Flexibility: A good payroll service provider should be flexible and able to adapt to changing client needs. This includes being able to offer customised solutions to meet specific payroll requirements, as well as being able to scale their services as needed.
6. Ease of working: A payroll service provider should offer an easy-to-use platform that allows clients to easily input payroll information and generate reports. This helps to streamline the payroll process and reduce the workload for HR departments.
7. Information Security: A payroll service provider should prioritize security and have measures in place to protect against data breaches and cyber-attacks. This includes using secure servers, encrypting data, and implementing robust authentication processes. If they hold a security management certification such as ISO 27001, this is a definite advantage.
8. Cost-effective: A payroll service provider should offer competitive pricing and provide cost-effective solutions for their clients. This includes offering flexible pricing options and customizable packages to meet the specific needs of each client. Their pricing should also be transparent to avoid unexpected budget items.
9. Integration: A payroll service provider should offer seamless integration with other HR systems, such as time and attendance tracking, benefits management, and employee self-service portals. This helps to streamline HR processes and improve efficiency.
10. Customer support: A good payroll service provider should offer excellent customer support, including a dedicated account manager and a responsive customer service team. They should be able to provide timely assistance and resolve any issues or concerns you may arise.
In conclusion, a payroll service provider in the UAE should be reliable, accurate, professional, confidential, flexible, easy to work with, secure, cost-effective, well-integrated, and offer excellent customer support. By selecting a provider with these qualities, companies can ensure that their payroll processes run smoothly, efficiently and that their employees receive their salaries and benefits on time with reduced risk from compliance issues.
Subscribe to mailing list
Partner With SimplySolved
Serving over 200+ clients we know the challenges your business faces operating cost effective, compliant and efficient back office operations in Finance, Tax, Human Resources Management, IT and Marketing.
As an FTA Accredited Tax Agency with ISO 9001 Quality & 27001 Information Management Certification, we offer a quality-based approach to our services supported by dedicated team of certified professionals.
We support our clients with defined processes, platforms and expertise to deliver advisory, project and outsourced services in Accounting, Tax, Auditing, HRM, IT & Marketing. Our offerings are specially designed to meet the UAE Regulations to put you in control of your information, comply to the regulations and help you make better business decisions.