New UAE Labour Law: What Are Employer's Obligations Towards Employees?
April 18, 2022 / Haroon Juma / HR & Payroll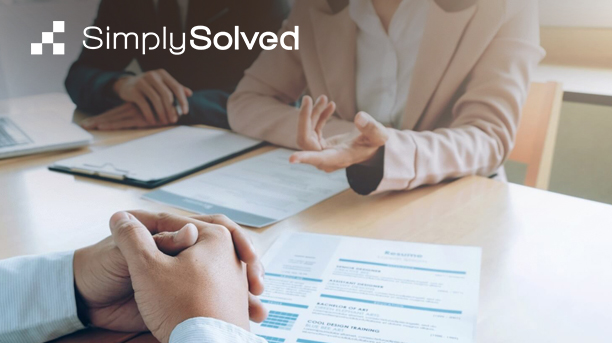 The Federal Decree-Law No. 33 of 2021 on the regulation of Labour Relations (New Labour Law) that came into effect on the 2nd of February 2022 substantially changed employee relations in the last 40 years. Replacing Federal Law No. 8 of 1980 (Old Labour Law), these changes bring into force a number of updates designed to increase workforce flexibility and protections to meet the expanding economic demands on UAE human capital.
Principally these changes are introduced to attract the best global talent and skills. The New Labour Law is aimed at regulating the legal relationship between the employer and employee and reflects the growing requirements for flexibility.
This places clearer responsibility governing the full employee cycle from offer to circumstances affecting the end of service. In this blog, we discuss some of the employer's obligations to maintain a systematic and compliant working environment.
Employers must recognise these obligations are legally required and already in effect from the 2nd of February, and they should adhere to the requirements. Penalties imposed can range from AED5,000 to AED 1,000,000 for non-compliance.
Top 10 Employer's Obligations
1. Maintaining Records:
Employers are required to maintain the records and files of their employees in accordance with the conditions, rules, and procedures issued by the Ministry. These files must be retained for no less than two years after the date of the employee's termination. These records include legal documents such as visas, passports, etc., and also evidence of payroll and other compensation-related documents.
2. Not Withholding Employee's Documentation: 
Employers are prohibited from withholding employees' official documentation such as passport or ID or forcing them to leave the country at the end of the employment period.
3. Providing Rules Regarding The Organisation Of Work:

 
The law mandates employers to provide their employees with rules regarding the organisation of work, such as setting out the work instructions, penalties, promotions, rewards, and other by-laws and regulations. This places greater emphasis on creating an employee handbook and policies provided to employees during their employment.
4. Provision Of Accommodation:
One of the employer's obligations is that they should provide their employees with proper accommodation or pay them an accommodation/housing allowance in cash or include it in their monthly wage. This should be stated in the long and short forms of the contract with evidence the obligation is discharged payroll or otherwise.
5. Training & Development:
Employers should invest in the development of the skills of the workers and provide them with the requisite training, certification, and empowerment tools and programs as per the provisions of the New Labour Law. This can be subject to the specific role; however, the requirement on employers is to positively respond to and support employee development initiatives.
6. Worker's Rights:
Employers should make sure that their employees are well aware of their rights and obligations at work. Ideally, this should be in the form of a maintained employee handbook setting out company and employment policies and clarified during any employee induction or onboarding process.
7. Medical Insurance: 
Employers must ensure that their employees are covered by the organisation's medical insurance program and must bear the full cost in accordance with the legislation.
8. Termination Benefits: 
Employees must be provided with, upon request, a certificate/letter of experience at the time of their termination, which includes all the necessary information entailing their job. The employer must ensure that the certificate does not include anything that might harm the employee's reputation or limit his chances of finding a new job.
9. Air Ticket:
Employers are required to provide their workers with an Air Ticket to their respective home country at the end of their employment period. Repatriation in the form of tickets at the end of employment must be honoured by the employer.
10. Health & Safety:
Besides the above mentioned employer's obligations, they are also required to provide workers with the necessary means of prevention to protect them from risks of occupational injuries that might occur during work. Employers must ensure that workers are provided with the appropriate training to avoid workplace accidents, and periodic evaluations must be scheduled to ensure that all parties to the employment relationship comply with and meet the requirements of health and occupational security and safety.
About SimplySolved
Our business wants to reduce costs in HR Management to review constantly changing regulations and manage required HR documents and payroll processes; implementing a streamlined process, and automation delivers substantial benefits.
Designed to the UAE Regulation and WPS support, our best-in-class UAE-designed service will streamline and automate HR and Payroll business processes and assure accurate payment of wages and compliance with the regulations.
SimplySolved's comprehensive HR and Payroll Service will transform your HRM to reduce costs, improve compliance and ensure you remain with the legislation with minimal impact.

Contact us today for more information!
About SimplySolved
At SimplySolved, we save your time, resources, and costs. Whether you need help with Outsourced Accounting, Finance, Tax, Employee Management & Payroll, or IT. we have the expertise and solutions to help.
Subscribe to mailing list
Partner With SimplySolved
Serving over 200+ clients we know the challenges your business faces operating cost effective, compliant and efficient back office operations in Finance, Tax, Human Resources Management, IT and Marketing.
As an FTA Accredited Tax Agency with ISO 9001 Quality & 27001 Information Management Certification, we offer a quality-based approach to our services supported by dedicated team of certified professionals.
We support our clients with defined processes, platforms and expertise to deliver advisory, project and outsourced services in Accounting, Tax, Auditing, HRM, IT & Marketing. Our offerings are specially designed to meet the UAE Regulations to put you in control of your information, comply to the regulations and help you make better business decisions.