Automate Your Attendance Management System
November 8, 2021 / Haroon Juma / HR & Payroll Blogs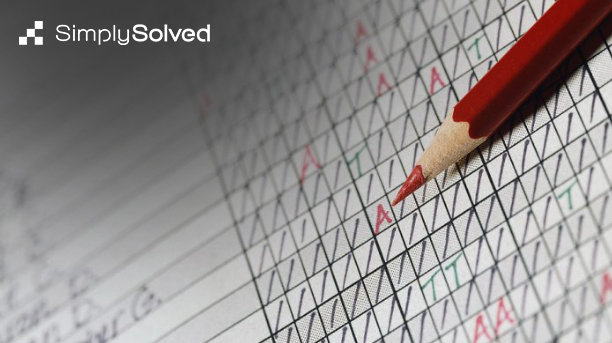 Whether your business operates in the hospitality, services, manufacturing sector, or any sector where keeping track of employee working hours is essential, attendance reporting has always been a crucial process.
There are numerous methods to control and track the number of hours an employee works. This can range from traditional punch cards to biometric scanners, digital access cards to radio frequency ID cards that enable control and reporting of employee onsite attendance.
Each method forms either a manual or automated track of employees' check-in time and check-out time for onsite working. However, manual procedures are the most problematic in maintaining an accurate and efficient record.
Often timesheets are filled in a hurry, right before employees leave for the day. In addition to disrupting employee morale and productivity, manual timekeeping practices lead to a decrease in productivity.
It is not good practice to complete records of working hours days or weeks after the actual working day since it could lead to inaccuracies or timesheet tampering. These issues are more impactful to the bottom line if your business operates any form of attendance to payroll processes that reward or adversely affect employees.
In this blog, we will look at the reasons why adopting an automated attendance management system will save your organization time and help them run better dynamic reporting to actively manage workforce planning.
Problems with Manual Attendance Management
Human Error
Where punch cards or timesheets are used, human error can inevitably occur. There may be instances when employees fail to enter the work hours correctly in a timesheet or the information may be entered incorrectly into a payroll program.
Consequently, the HR/personnel department is required to correct incorrect entries that will increase cost and inefficiency. In addition, incorrect or missed entries could also lead to inaccurate salaries and other payroll issues.
Time Theft
Time theft is a term used when an employee accepts pay for work that they have not done, or for the time they have not put into their work. Many organizations running manual attendance systems lose control of payroll which can cost up to 5% leakage in payroll expenses depending on the size of your time-rewarded workforce. Hospitality sectors are the most likely in this scenario where shift coverage, 24-hour working practices, and a higher percentage of the affected workforce are common.
Time theft cannot be prevented by the use of a manual attendance system such as punch cards or timesheets. It is quite easy for employees can manually record time by using another punch card. The practice is known as buddy punching and it is common in large companies.
Time Consuming
Manual attendance management is time-consuming and has an adverse effect on productivity and employee performance. HR or direct managers would be required to manually collect the attendance data for all the employees. Maintaining scorecards, fixing errors related to time entry, among other things, may consume precious management resources. An automated attendance system, on the other hand, allows one to complete all these tasks with just one click.
Reporting
The biggest drawback of manual attendance systems is the unavailability of dynamic reporting. Using dynamic reports, the concerned department/person can access the most current data, and conduct any number of analyses to derive insights that help to optimize workforce management and planning. In addition, keep track of the employee's attendance history and make sure that attendance policies are being applied and followed.
Why you need an Automated Attendance Management System
Save costs
Digitalizing attendance can provide 100% accuracy as well as save money and time.
By eliminating inaccuracies in manual timesheets, attendance management software can reduce costs. Human error can result in incorrect time reports, false check-ins, tardiness, underpayments, and overpayments which affect the overall performance of the organization.
Automated Process
Monitoring attendance can become a tedious and time-consuming full-time job. By adopting an automated system, organizations can eliminate concerns about wasting resources overseeing this process.
Through the collection and storing of employee attendance information, the automated approach can drive greater efficiency and enable real-time reporting. You can track each employee's attendance and the number of hours he or she has worked to make decisions on a more timely basis.
Prevent Time Theft
Time theft can be reduced by adopting an automated system. Many automated systems now feature geolocation capabilities and can also alert direct managers/HR if an employee clocks in outside of the office location. This helps with keeping track of the employee's whereabouts and prevents organizations from paying employees for unworked hours.
Dynamic Reporting
A highlighted advantage of an automated system is the easy access to dynamic reporting. Any automated attendance system will allow HR admins to pull out a report that meets their requirements. This helps HR admins to keep track of employee punctuality and make sure employees are working for the hours they are required to.
Ease of Use
Implementing an automated attendance management system has been proven to offer many benefits in optimizing the workforce, reducing costs, and increasing employee satisfaction. As a result, many companies are moving towards automated attendance procedures that also connect to employee management and payroll systems.
This type of solution is no longer only available to large companies. Lower costs for attendance devices and simplicity in connecting devices to cloud solutions provides any size organization access to rich functionality at affordable prices.
It is easy to set up and use an automated attendance system. Employees require minimal training in using the system. All the details related to attendance management will be available with just a few clicks.
About SimplySolved
If your business wants to reduce costs in HR management to review constantly changing regulations and manage required HR documents and payroll processes, implementing a streamlined process and automation delivers substantial benefits.
Designed to UAE Regulations and WPS support, our best-in-class UAE-designed service will streamline and automate HR & Payroll business processes and assure accurate payment of wages and compliance with the Regulations.

HR-SimplySolved's comprehensive HR & Payroll service will transform your HRM to reduce cost, improve compliance and ensure you remain with the legislation with minimal impact.
Subscribe to mailing list
Partner With SimplySolved
Serving over 200+ clients we know the challenges your business faces operating cost effective, compliant and efficient back office operations in Finance, Tax, Human Resources Management, IT and Marketing.
As an FTA Accredited Tax Agency with ISO 9001 Quality & 27001 Information Management Certification, we offer a quality-based approach to our services supported by dedicated team of certified professionals.
We support our clients with defined processes, platforms and expertise to deliver advisory, project and outsourced services in Accounting, Tax, Auditing, HRM, IT & Marketing. Our offerings are specially designed to meet the UAE Regulations to put you in control of your information, comply to the regulations and help you make better business decisions.
Copyright © 2023 | SimplySolved | All Rights Reserved.