What Your HRMS Should Address In The UAE
July 4, 2021 / Haroon Juma / HR & Payroll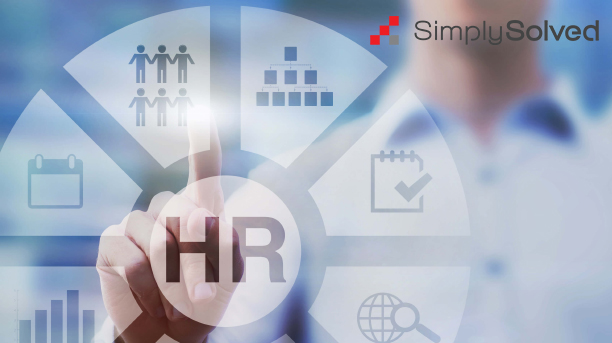 If you're seeking to adopt an HRMS to gain more control over employee management, boost productivity, and boost employee engagement, it is important to consider some important factors. The UAE is subject to specific workforce employment legislation which are mandatory obligations imposed on any employer. An HRMS is a long-term investment, therefore making the right choice is highly critical.
The role of a good HRMS cannot be underestimated, it is becoming crucial for HR to increase their employee engagement and retain their top performers. HR must have the proper tools in place to support executives and managers by improving access to timely, reliable information that aids in making informed business decisions.
HR can easily get overwhelmed with day-to-day activities if you don't have the proper human resources management system (HRMS) solution, which will lead to inefficiencies within the organisation.
Compliance With the Local Legislation
When selecting an HRM System in the UAE, you must evaluate whether the system conforms to the UAE Laws and Regulations. All businesses in the UAE have some legal obligations towards their employees and it is important that they follow them to avoid any fines and/or legal actions. For example, different licensing jurisdictions in the UAE call for different laws and regulations.
Specific to mainland licensees, The Dubai Economic Department requires all businesses under their license to enroll/register their employees under the WPS – Wage Protection System – to ensure that all employees are paid by their employers.
Under the overall legislation, businesses are required to maintain the following:
Contract & Employee Records:
In compliance with Articles 53 and 54 of UAE Labour Law; a file for every employee's personal, and professional information must be kept, updated, and must be available in case of an audit. These records include but are not limited to the employee's name, age, gender, nationality, place of residence, profession, employment contract, payroll attendance, etc.
Leave and Allowances:
Each employee is entitled to leaves and allowances in accordance with Article 74-90 of UAE Labour Law, such as official leave, annual leaves, sick leave, maternity leave, emergency leave, etc.
Salary & Payroll:
Article 55-64 states that an employee must be paid within 2 weeks after the end of each period with a pay-slip. Payment shall be made either through cash or WPS with payroll records kept for a minimum of 10 years.
Managing Company Policies
In addition to supporting the UAE Laws and Regulations, it is important that the HRMS also can enforce specific company policies. Each organisation may have its own set of rules and policies in place. As a result, you must ensure that the HRM platform flexibly supports these policies. For instance, different companies can have different setups for attendance management. Some may call for salary deductions, while others might not.
System Functionality
Whenever any decision is made to adopt a system, businesses should ensure the platform provides them with the functionality they need. An ideal HRM system will have, but is not limited to the following:
Effective Management of Organisations and Employees
Accurate Payroll Management and Reporting
UAE Compliant and WPS Support
Timesheet and Project Reporting
Multi-Company and Branch Support
Employee Self Service and Legal Compliance
Appraisals Management and Competencies Evaluation
Onboarding and Off-boarding Management
Vacations and Leave Management
Customised Reporting
Customised Employee Requests
Company Document Centre
Attendance Management
Approval Workflows
A good HRMS will provide a unified environment for employees to serve all their daily HR needs whilst reducing complexity in the HR process.
User Operations
Another factor to consider when selecting the right HRM System is the User Interface and Design. A complex employee interface will lead to frustration which then ultimately leads to employees not using the system. A system that provides a systematic and structured layout together with the content helps to increase usability. You must make sure that the system you invest in must have the major 5 E's.
Efficient – Time to complete an operation
Effective – Accuracy of the tasks being performed
Engaging – User satisfaction when using the system
Error Tolerant – How the system deals with errors
Easy to Learn – Ease of use of the system to perform necessary tasks
By automating and optimising your day-to-day HR business operations, you and your team will have more time and energy to focus on other important business assets important for your organisation.
About SimplySolved
If your business wants to reduce costs in HR management to review constantly changing regulations and manage required HR documents and payroll processes, implementing a streamlined process and automation delivers substantial benefits.
Designed to UAE Regulations and WPS support, our best-in-class UAE-designed service will streamline and automate HR and Payroll business processes and ensure accurate payment of wages and compliance with the Regulations.

HR-SimplySolved's comprehensive HR and Payroll service will transform your HRM to reduce cost, improve compliance and ensure you remain with the legislation with minimal impact.
Subscribe to mailing list
Partner With SimplySolved
Serving over 200+ clients we know the challenges your business faces operating cost effective, compliant and efficient back office operations in Finance, Tax, Human Resources Management, IT and Marketing.
As an FTA Accredited Tax Agency with ISO 9001 Quality & 27001 Information Management Certification, we offer a quality-based approach to our services supported by dedicated team of certified professionals.
We support our clients with defined processes, platforms and expertise to deliver advisory, project and outsourced services in Accounting, Tax, Auditing, HRM, IT & Marketing. Our offerings are specially designed to meet the UAE Regulations to put you in control of your information, comply to the regulations and help you make better business decisions.
Copyright © 2023 | SimplySolved | All Rights Reserved.