WPS is A Mandatory Requirement For DMCC Companies
Sep 25, 2023 / Haroon Juma / HR & Payroll Blogs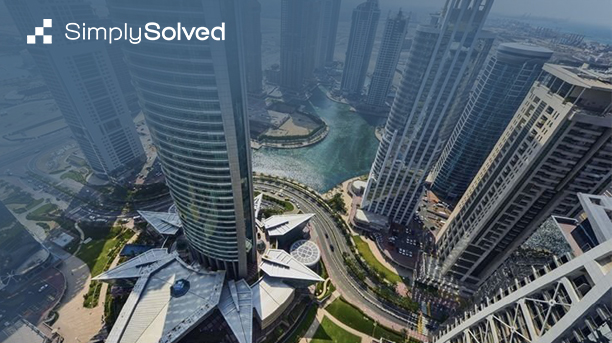 As of 15 February 2023, Dubai Multi Commodities Center (DMCC) issued notice on the implementation of the Wage Protection System (WPS) system for the companies registered under the Free Zone. Authorities will not fine for non-compliance in 2023; however, beginning January 2024, it will be mandatory for all entities in DMCC to register for the WPS.
DMCC's adoption of WPS intends to foster a transparent labour ecosystem, promote fair and ethical business practices, and safeguard the interest of the workers by ensuring timely payment of wages.
WPS registration is currently mandated to private sector under the jurisdiction of the Ministry of Human Resources and Emiratisation (MoHRE). In recent years, Free Zones authorities started to recognise the importance of integrating the WPS and have proactively implemented the procedure. Jebel Ali Free Zone Authority (JAFZA) is first and DMCC is the latest entrant under the WPS framework.
What is WPS?
Introduced in July 2009, WPS is a mandatory legal requirement requiring electronic salary transfer system to pay worker's wages via banks, bureau de change, or any other registered financial institution.
The system developed by the Central Bank of the UAE allows MOHRE to create a database that records wage payments in the private sector to guarantee that employers fulfil their obligations in paying employee salaries timely and in full.
DMCC WPS Registration
Existing Employees
DMCC companies are obliged to register all their employees holding an active and expired employment visa or Permanent Identity Card (PIC) for the salary transfer with a bank/ exchange house through the DMCC portal, following the below steps:
I. Log in to DMCC portal and update recent salary of all the employees;
II. Go to "My Reports" and download the WPS salary-current month report;
III. Set-up monthly salary payments through UAE bank or an exchange house;
IV. Prepare Salary Information File (SIF) using the template provided by your bank or exchange house*
*Employer and employee code to be used in SIF will be available in the WPS salary report-current month downloaded from DMCC portal.
Once SIF is created and confirmed by bank or exchange house, registration is complete and DMCC notification or upload of any documents in the DMCC portal is no longer needed.
For employees who have not yet opened a bank account, they can receive their monthly payroll in cash at the counter of any authorised exchange house.
Shareholders
Shareholders are not obliged to register for salary transfer, but they have the option to be added in the WPS.
New Employees
New employees must also be registered for salary transfer in the following cases:
1. Immediately after the Company Employment Card (CEC) is issued.
2. Immediately after the Permanent Identity Card (PIC) is issued.
What are the Consequences of Non-Compliance?
Starting January 2024, if a member company fails to transfer their employees' due salaries as per the employment contract, DMCC may implement sanctions such as suspension of work permit issuance and financial penalties which will be deducted from the company's portal account for non-compliance.
Therefore, it is important for companies operating in the DMCC to register and implement the system at the earliest to avoid any potential consequences.
How We Help
If you are a DMCC-registered employer with specific questions or need assistance with WPS implementation, disbursement of funds, and automated payroll? SimplySolved provides you a robust payroll services and expertise.
SimplySolved is an ISO 9001/27001 certified and FTA approved Tax Agency offering end-to-end support to your business by providing cost-effective HR Management and Payroll service in the UAE.
Our comprehensive and cost effective services transform HR administrative tasks including advisory and support for employee documents and policies, effective employee management, accurate payroll preparation, management and reporting, employee onboarding and offboarding and automated payroll and payslips.
Subscribe to mailing list
Partner With SimplySolved
Serving over 200+ clients we know the challenges your business faces operating cost effective, compliant and efficient back office operations in Finance, Tax, Human Resources Management, IT and Marketing.
As an FTA Accredited Tax Agency with ISO 9001 Quality & 27001 Information Management Certification, we offer a quality-based approach to our services supported by dedicated team of certified professionals.
We support our clients with defined processes, platforms and expertise to deliver advisory, project and outsourced services in Accounting, Tax, Auditing, Employee Management & Payroll, and ERP & E-Commerce Integration. Our offerings are specially designed to meet the UAE Regulations to put you in control of your information, comply to the regulations and help you make better business decisions.
Copyright © 2023 | SimplySolved | All Rights Reserved.