Why 360 Degree Performance Reviews Matter
October 3rd, 2021 / Haroon Juma / HR & Payroll Blogs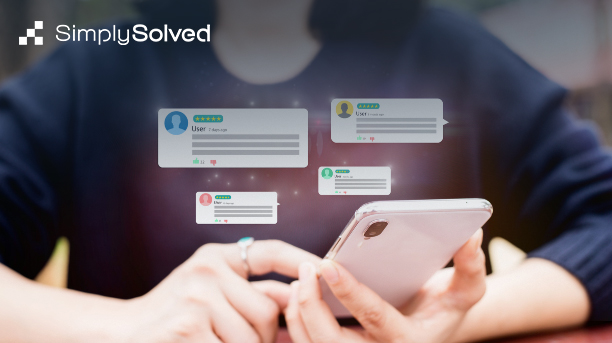 Performance reviews are an essential component of any good performance management plan. While line responsible supervisor performance evaluations offer direct feedback, obtaining feedback from many different sources is a more effective approach to employee development. Suppliers, customers, or different organization levels and departmental feedback can provide a more comprehensive understanding of performance.
360-degree performance reviews have gained increased importance over the years. In the past, performance reviews were conducted by direct line management, and other inputs were seldomly used to avoid the use of additional time and resources. This has now changed.
360-degree performance reviews are increasingly frequent across all levels of a business, driven mainly by evolving and cost-effective technologies. Now that managing 360 performance is accessible, it is important for corporates, big or small, to acquaint themselves with the benefits of this approach. In this blog, we will look at the reasons why and how companies assess and improve employee performance.
What does a good 360-feedback platform look like?
An ideal platform allows stakeholders at all levels – including leadership, managers, peers, and direct subordinates – to submit feedback in real-time so that the 360-degree performance reviews process is simplified.
The review platform must fit your organization's performance management model, streamline the review process regardless of whether you decide to deliver reviews on an annual, mid-year, quarterly, or ongoing basis.
It should allow the integration between performance management, employee management, and employee development so that organizations can set and achieve goals that align teams and drive growth.
How to conduct a 360 Review?
1. Optimize & automate feedback – using online tools, ideally embedded in the HRM system will simplify, control and retain feedback
2. Establish evaluation criteria for each employee – for example leadership, communication, teamwork, creativity, interpersonal skills, etc.
3. Designate the people who are to evaluate each employee
4. Provide a survey for respondents (anonymous or not) – At least a week before the review takes place, send an email inviting employees to complete it, so they have time to provide valuable feedback.
5. Send the employee the same survey for self-evaluation
6. Schedule a date and time for the 360-degree evaluation
7. Monitor and keep track of progress – control and remind participants to generate their feedback
8. Set development goals– ensure competency and skills gaps lead to planned development objectives
What benefits can this deliver?
1. Receiving feedback from multiple levels – A traditional review consists of an employee receiving feedback from one person – his direct supervisor. A 360-degree review consists of feedback from multiple people at multiple levels. This diverse set of employee feedback creates a more comprehensive and insightful view of performance.
2. Identify developmental needs – One of the major advantages of 360-degree feedback is that individuals and organizations can use this process to identify better developmental needs. As feedback is consolidated into a 360-degree view, common themes become apparent. This can guide employees in identifying areas for growth and development.
For instance, when an employee receives feedback from multiple sources to improve their time management skills, there is no doubt that time management is an opportunity for development. With their manager's help, they can then set goals and develop a plan to facilitate their growth.
3. Top and bottom reviews – One can improve the effectiveness of their development by seeing how each group of people perceives them in a 360 review. For example, if the manager sees them as a phenomenal manager, but their subordinates see them otherwise, they should focus on building their team relationship and improving their leadership skills. Alternatively, if they were experiencing the opposite, they might assess why the manager's expectations are not being met.
4. Upward feedback – Managers who receive 360-degree feedback perform better and employees benefit greatly from providing reviews. By giving employees a safe forum to provide upward feedback, 360 reviews make managers accountable for their decisions and provide the necessary insight to better manage their teams.
5. Trustworthiness – 360 Feedback is perceived as being more trustworthy by employees. Some find it difficult to deliver challenging feedback face-to-face. As a result, employees might question the validity of the feedback during traditional performance appraisals. Development goals are undermined if a manager tells an employee they're great at their job during the review and the employee thinks the manager is just uncomfortable with sharing flaws.
Because 360-degree performance reviews provide a variety of perspectives, and because the feedback from the process is generally anonymous, employees are more likely to trust the feedback they receive during the 360 reviews.
No matter how big or small your company is, 360-degree training is likely to be beneficial for you. It increases employee engagement and improves employee performance.
About SimplySolved
If your business wants to reduce costs in HR management to review constantly changing regulations and managing required HR documents and payroll processes, implementing a streamlined process and automation delivers substantial benefits.
At SimplySolved, our comprehensive HR & Payroll management services can reduce cost, improve compliance and ensure you stay compliant to legislation updates with minimal impact.
Designed to UAE Regulations and WPS support, our best in class UAE designed service will streamline and automate HR & Payroll business processes and assure accurate payment of wages and compliance to the Regulations.
About SimplySolved
At SimplySolved, we save your time, resources, and costs. Whether you need help with Outsourced Accounting, Finance, Tax, Employee Management & Payroll, or IT. we have the expertise and solutions to help.
Subscribe to mailing list
Partner With SimplySolved
Serving over 200+ clients we know the challenges your business faces operating cost effective, compliant and efficient back office operations in Finance, Tax, Human Resources Management, IT and Marketing.
As an FTA Accredited Tax Agency with ISO 9001 Quality & 27001 Information Management Certification, we offer a quality-based approach to our services supported by dedicated team of certified professionals.
We support our clients with defined processes, platforms and expertise to deliver advisory, project and outsourced services in Accounting, Tax, Auditing, HRM, IT & Marketing. Our offerings are specially designed to meet the UAE Regulations to put you in control of your information, comply to the regulations and help you make better business decisions.