Increasing Your Company's Human Capital
August 29, 2021 / Haroon Juma / HR & Payroll Blogs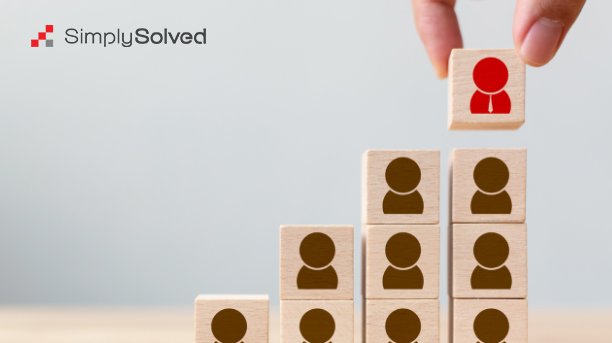 A key factor that determines the success of any business is the quality of its human capital. Not to be confused with human resources management, human capital refers to the expertise and skills that an employee possesses applied to an enterprise's performance and culture.
Many studies have shown a positive correlation between the quality of the employees and the success of the business. Attracting and recruiting the right additions to increase the human capital base is a critical consideration. Therefore, employers need to assess several factors before acquiring the right person.
Finding The Right Talent
According to Right Management Employee Engagement Study, 1 out 5 employees are in the wrong role. HR managers are under great pressure to attract the best talent adding to the company's human capital base. This requires clear and focused communication to reach the target audience supported by the ability to identify suitable applicants.
Applicants are more likely to take professional and clear job descriptions more seriously. Recruitment marketing techniques have expanded to use online channels including social media platforms, to reach out to a wider population and receive numerous applications. This places increased demands on internal resources to identify potential talent to initiate formal recruitment procedures.
Without supporting recruitment platforms working with HR to automate this stage, the challenge is overwhelming. Many businesses fail to provide detailed job descriptions when posting for job vacancies online. They either are too vague or are too confusing with their requirements.
Such poorly written job descriptions can put off a potential candidate from applying. Poorly constructed business requirements and job objectives reflect negatively on a company's brand.
Therefore, a business should make sure any job description states objectives, what is expected from the candidate, how they will fit in the business as well as the importance of their role in achieving organizational goals.
Apart from just assessing the qualifications of a candidate, of equal importance are their soft skills. These should be considered and will make a huge difference.
The Emphasis On Work Experience
Workforce patterns are evolving. Consider how many roles in your organization existed 10 years ago such a data scientists. As a younger generation enters the workforce, businesses may find it harder to acquire experienced employees into these "new capabilities".
It is often the case applicants may show the needed technical expertise but lack work experience.  Providing mentors and setting up training programs to allow the candidate to experiment with real-world tools and work in a professional environment is essential. Developing raw talent allows firms to hire the required skillset and train them to add tangible human capital value.
Competing For Talent
Talent acquisition can be fierce. Increased competition between firms in hiring employees is another major test for building human capital. Businesses in the same industry may seek the same type of candidate and have a similar criterion when hiring employees.
This increases competition, especially for "hard-to-find skills" in a limited pool of candidates. The technology sector has faced these challenges which are most acutely felt if your business is not Google, Facebook, Apple, or Microsoft.
Therefore, your strategy and presentation to reach and persuade applicants to consider the role and company become paramount. You must spend an adequate amount of time persuading candidates by researching the motivational factors or key pointers that attract them.
It may come as a surprise what candidates find attractive beyond traditional compensation factors. Consequently, when the organization posts vacancies or hires through staffing agencies, they must mention what they expect from an employee, and what the organization can offer them. The candidate will then recognize that both the organization's needs and employee needs are considered valuable.
How Structured and Technology Recruitment Helps
Technology has gradually taken the lead in many business sectors including HR. According to a survey published by Aptitude Research, in 2019, around 60% of companies have decided to increase their spending on talent acquisition technologies.
Studies (CareerXroads 2019 Tech Stack Benchmark) have proven that the use of such tech-based methods makes the hiring process less time-consuming, connects you to the right talent, and saves mounting recruitment costs.
Recruitment marketing is crucial when it comes to targeting a large number of people. The use of "programming advertising solutions" allows the software to digitize the marketing process. This software purchase job advertisement spaces from publishers with ad spaces on online markets, strategically place these ads to target the right user. What benefits, even more, is a combination of programmatic advertising and Applicant Tracking System (ATS).
This system covers the whole acquisition process including helping you to stay organized, even when you have thousands of applications coming in from various sources and across multiple departments. Such ATS uses programmed advertising to focus on the process of finding and attracting candidates. They aim to build value by keeping your hiring cycle as innovative and as efficient as possible.
Another way technology can be incorporated into the acquisition process is through AI (Artificial Intelligence). AI more effectively targets talent from various social channels and databases in the search process. Using this information, AI can align the candidate qualities with the job description to present the most suitable candidates. As the whole process is conducted by AI, it makes the task cost-effective, reducing time, and allows HR managers to focus on other valuable tasks.
Other AI-based apps include writing examining tools, that proofread texts and give suggestions to improve job ad descriptions and enhances communication with candidates. They aim to remove any bias from your text to make it as concise and as clear as possible. This way you present your company as more professional and attract scarce talent.
Long Term Benefits
In conclusion, well-run businesses realize the importance of talent acquisition and how vital it is for the long-term stability of the business. Implementing these recruitment practices allows a business to remain competitive in building on its human capital assets. Attracting the best skills and managing their motivation is proven in enhancing productivity and innovation.
Moreover, when a firm applies a coherent, objective, and presented talent acquisition program, it can increase the probability of selecting the right talent for the long run. This will reduce time and resources on recruitment processes, leading to greater profitability and opportunities for business growth and success.
About SimplySolved
If your business wants to reduce costs in HR Management to review constantly changing regulations and managing required HR documents and payroll processes, implementing a streamlined process and automation delivers substantial benefits.
Designed to the UAE Regulation and WPS support, our best-in-class UAE-designed service will streamline and automate HR and Payroll business processes and assure accurate payment of wages and compliance with the regulations.
SimplySolved's comprehensive HR and Payroll service will transform your HRM to reduce costs, improve compliance and ensure you remain with the legislation with minimal impact.
About SimplySolved
At SimplySolved, we save your time, resources, and costs. Whether you need help with Outsourced Accounting, Finance, Tax, Employee Management & Payroll, or IT. we have the expertise and solutions to help.
Subscribe to mailing list
Partner With SimplySolved
Serving over 200+ clients we know the challenges your business faces operating cost effective, compliant and efficient back office operations in Finance, Tax, Human Resources Management, IT and Marketing.
As an FTA Accredited Tax Agency with ISO 9001 Quality & 27001 Information Management Certification, we offer a quality-based approach to our services supported by dedicated team of certified professionals.
We support our clients with defined processes, platforms and expertise to deliver advisory, project and outsourced services in Accounting, Tax, Auditing, HRM, IT & Marketing. Our offerings are specially designed to meet the UAE Regulations to put you in control of your information, comply to the regulations and help you make better business decisions.