UAE Introduces Unemployment Insurance Schemes
Nov 15, 2022 / Haroon Juma / HR & Payroll Blogs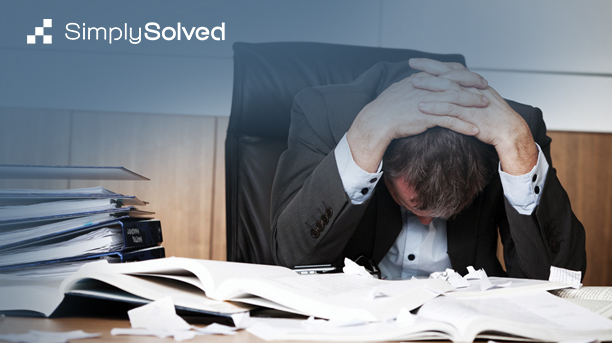 Under the provisions of the Federal Decree-Law No. 13 of 2022, related to unemployment insurance, the insurance scheme aims to provide citizens and residents, working in the government or private sector, financial support to employees who are terminated by their employers.
The financial support will be given to workers who have paid a monthly insurance premium during the course of their employment. This insurance is not a mandatory expense for employers. Employees can enroll for the insurance scheme starting January 1st, 2023.
Why Introduce This Scheme?
The main objective of the unemployment insurance scheme is to safeguard and provide workers with an income for a limited period. It aims to provide workers with social protection to ensure they continue benefiting from a decent living for the period of their unemployment.
It is also designed to enhance the competitiveness of Emiratis in the labour market and achieve a competitive knowledge economy by attracting and retaining the best international talent.
What Is The Scope Of The Scheme?
All workers in the private & federal sectors will be eligible for the scheme except:
Investors and business owners who own and manage their own businesses
Domestic workers
Employees on temporary contracts
Employees under the age of 18
Pension-receiving retirees who have changed employers.
Is Registration Mandatory?
From January 1, 2023, the Ministry of Human Resources and Emiratisation (MoHRE) will make purchasing an insurance policy against job loss a mandatory requirement.
From as little as AED 5/Month, employees of private sector companies and federal government departments can subscribe to the Unemployment Insurance Scheme.
Available Schemes, Premiums & Eligibility
The compensation amount will be equal to 60% of the employees' basic salary, with the maximum amount set to AED 20,000 per month. The amount will be paid from the date the employee loses their employment and paid for the following 3 months or until the employee finds a job, whichever is earlier.
| | | |
| --- | --- | --- |
| Basic Salary | Premium | Compensation |
| AED 16,000 or less | AED 5/Month OR AED 60/Annum | Not more than AED 10,000/month |
| Exceeding AED 16,000 | AED 10/Month OR AED 120/Annum | Not more than AED 20,000/month |
To be eligible for the compensation, the worker must have paid the monthly premium for at least 12 consecutive months and payments should have been made on time.
The reason for unemployment cannot be resignation. The insurance scheme is only designed for terminated employees. If a worker is dismissed from their position for a disciplinary reason, they are automatically deemed ineligible.
Employees are required to submit the claim within 30 days from the date of termination.
Insurance Scheme Providers
As per the Ministry of Human Resources & Emiratization, the scheme will be provided by the insurance companies in Dubai, such as:
Dubai Insurance Company
Abu Dhabi National Insurance Company
Al Ain Ahlia Insurance Company
Orient UNB Takaful Company
Oman Insurance Company
Abu Dhabi National Takaful Company
Orient Insurance
National General Insurance Company
Emirates Insurance Company
Al Ain Ahlia Insurance Company
The subscription channels are as follows:
SMS
Du & Etisalat
Exchange companies
Business Service Centres
Bank ATM & Kiosk Machines
Insurance pool's website (www.iloe.ae) and smart application
Suspension From The Scheme
Any of the following situations will result in the insured worker losing their eligibility for compensation:
About SimplySolved
Our business wants to reduce costs in HR Management to review constantly changing regulations and manage required HR documents and payroll processes. Implementing a streamlined process and automation delivers substantial benefits.
Designed to the UAE Regulation and WPS support, our best-in-class UAE-designed service will streamline and automate HR and Payroll business processes and assure accurate payment of wages and compliance with the regulations.
SimplySolved's comprehensive HR and Payroll Service will transform your HRM to reduce costs, improve compliance and ensure you remain with the legislation with minimal impact.
Contact us today for more information!
Subscribe to mailing list
Partner With SimplySolved
Serving over 200+ clients we know the challenges your business faces operating cost effective, compliant and efficient back office operations in Finance, Tax, Human Resources Management, IT and Marketing.
As an FTA Accredited Tax Agency with ISO 9001 Quality & 27001 Information Management Certification, we offer a quality-based approach to our services supported by dedicated team of certified professionals.
We support our clients with defined processes, platforms and expertise to deliver advisory, project and outsourced services in Accounting, Tax, Auditing, HRM, IT & Marketing. Our offerings are specially designed to meet the UAE Regulations to put you in control of your information, comply to the regulations and help you make better business decisions.
Copyright © 2023 | SimplySolved | All Rights Reserved.