Why Outsourcing HR Operations Works – Top 5 Reasons
June 29, 2022 / Haroon Juma / HR & Payroll Blogs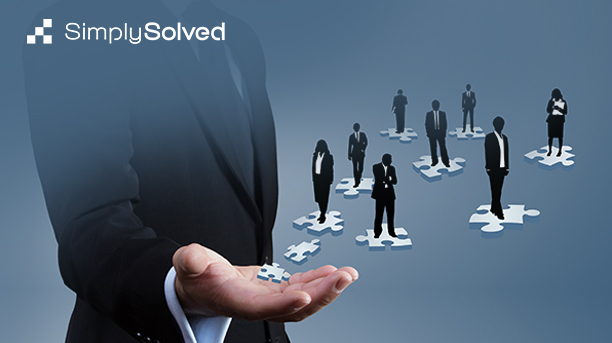 It's common for some organisations to overlook HRM operations especially when revenue-generating operations and other priorities consume management attention. Nevertheless, human capital is critical and the success of the organization has been strongly linked to the performance of its human resources.
A large body of empirical research, the US Bureau of Labor Statistics, has proven that an increased emphasis and investment in strong HR practices benefit the organisation through higher retention rates, better returns on employee costs, and employee satisfaction. These benefits deliver real impact to the top and bottom line of your company.
To manage this critical function, some organisations may form an HR department and resource HR specialists operate their HR functions. While others consider outsourcing their HRM functions to specialist companies. In this blog, we discuss which option is better suited to your business.
Why outsourcing HRM is the better option?
HR is a specialist role, for smaller companies recruiting and retaining the right quality team is a challenge. Therefore, outsourcing HRM specific organisational functions to specialist companies has become a game-changer for many firms. Many companies have reaped the benefits by outsourcing their back-office operations.
1. Cost-Effective
Fully staffing an HR function can be a costly exercise for smaller companies. Full-time HR resources are usually not fully used for companies below 30 employees. As such, outsourcing HRM activities can help bring a significant cost reduction while allowing you to focus on more vital business operations.
These cost savings arise as a result of many factors including avoiding costs from an in-house HR team, inducting and training HR personnel, and costs associated with implementing new procedures and implementing and maintaining an HR system.
If you operate manual procedures, this can be very inefficient and lead to a wide range of issues in managing the payroll. You could be losing up to 5% of your bottom line through payroll errors.  Our blog on the problems your business could face is HERE.
2. Increase Efficiency
An outsource partner is usually focused on delivering an efficient service to minimise costs. They should have key insights on how to manage HR tasks with speed, accuracy, and simplicity to serve your business. This can improve your internal efficiency and ensure your business can focus on the business and serving the market.
Operating an in-house HR department could mean that some of your time and resources are consumed managing this function. But when HR is outsourced, you can spend more of your time and effort improving your main business operation and focusing on core growth and operational activities.
3. Minimising Legal Risks
A key benefit of outsourcing HRM activities is the experience and knowledge the right partner can bring to implement efficient and effective HR operations. This can deliver assurance the company has the legal and best practice support to manage any legal obligations towards its employees.
HR involves a greater emphasis on understanding a wide variety of considerations under the labor law legislation. This includes all rules and regulations related to labour practices and wage/salary.
If your business lacks this knowledge, non-compliance to these rules and regulations can lead to legal issues that could be penalties and issues from employee claims. Hence, in order to reduce the possibility of legal risks, outsourcing to HR specialist companies can ensure better compliance and management of risks.
It is the core business for HR specialist companies to focus on HR practices, which means they are regularly evolving their service to important updates on HR practices. These can be routinely included in their service to your business.
4. Access to HR Technology
A key difference between outsourcing HRM and managing in-house operations should be evident from a technology aspect. A good partner invests in embedding an efficient and comprehensive platform in their service to manage HR operations.
These platforms usually involve managing all HR compliance and a wide range of HR tasks while providing rich business reporting. Your business can benefit by avoiding a costly investment and training in managing the technology.
Outsourcing HRM to professional companies with proven technology systems can deliver a less error-prone, efficient, and organized HR function and so allowing a smoother process to be in place.
5. Ease of On-boarding and Off-boarding
The UAE is subject to precise and time-consuming procedures affecting employee hiring and leavers. An outsourcing HRM partner will save you time from managing lengthy processes from onboarding employees. A wide range of necessary processes is involved where work permits and employment visas are required. These processes manage sensitive procedures with immigration departments and are better off handled by experts.
Off-boarding employees are equally complex. The business must ensure all exit tasks are completed and the employee receives an accurate end-of-service amount which is dependent on the termination type. Such tasks and operations require expertise in the matter and can lead to potential labour law issues if not handled correctly and professionally.
How We Help
As an outsourcing HR partner to UAE businesses, we understand what is necessary to manage HRM operations. Our expertise can ensure any business operating in any sector whether services or hospitality is compliant and operates its HR tasks effectively.
Central to our approach is understanding your key business objectives and providing cost-effective HR expertise, process, and platforms as a complete service to enable your business to focus on growth. Our service is designed to the UAE labour law to ensure full compliance and payroll with all the required capabilities to support WPS and accurate end-of-service calculations.
We can even integrate payroll into accounting operations to improve internal efficiencies and provide a full capability employee self-service model and attendance functionality. Whether you are a small or medium enterprise, our service will transform your HR operations.

Contact us today to know how we can help you streamline your HR operations!
About SimplySolved
At SimplySolved, we save your time, resources, and costs. Whether you need help with Outsourced Accounting, Finance, Tax, Employee Management & Payroll, or IT. we have the expertise and solutions to help.
Subscribe to mailing list
Partner With SimplySolved
Serving over 200+ clients we know the challenges your business faces operating cost effective, compliant and efficient back office operations in Finance, Tax, Human Resources Management, IT and Marketing.
As an FTA Accredited Tax Agency with ISO 9001 Quality & 27001 Information Management Certification, we offer a quality-based approach to our services supported by dedicated team of certified professionals.
We support our clients with defined processes, platforms and expertise to deliver advisory, project and outsourced services in Accounting, Tax, Auditing, HRM, IT & Marketing. Our offerings are specially designed to meet the UAE Regulations to put you in control of your information, comply to the regulations and help you make better business decisions.