Why A UAE Employee Handbook Is Important For Your Business?
July 31,2019 / Haroon Juma / Marketing Blogs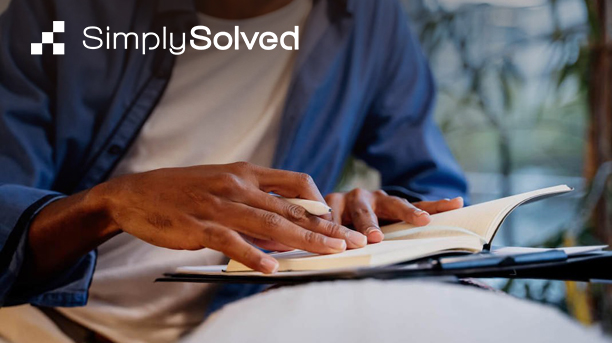 Under the changes enacted under the New Labour Law in effect from 2nd February 2022, employers should enhance their documentation to demonstrate greater compliance with the Legislation. The legislation provides greater assurance to employees with respect to their employment rights with specific changes for employers to manage, our blog highlights the key changes now in force.
Ideally, businesses should now operate with greater clarity in their terms of employment and better manage their operational HR to avoid grey areas that could be subject to compliance risks. Best practices should include enhanced employee documentation including a "long-form" (extensive offer document detailing all compensation, terms of employment, and employee obligations), a "short form" (labour contract), and an employee handbook.  
These 3 sets of documents interlink to assure greater clarity in the full cycle from an offer to an employee leaving and thereby avoid possible issues arising from any disputes.
What Is An Employee Handbook?
An employee handbook is the least prevalent HR document. Many UAE businesses believe that there is little use for an Employee Handbook. In practice, this is not the case. Employee Handbooks are an indispensable tool for HR personnel that is not just focused on policies and staying compliant.
A vital characteristic of an Employee Handbook is that it serves as a reminder of a company's vision and purpose and helps employees throughout their employment term. Only 26% of small businesses have an employee handbook in place according to global research benchmarks.
The actual number in the UAE may actually be even lower which illustrates the potential for improving HR documentation to improve employee engagement, performance, and compliance.
An Employee Handbook provides employees with a comprehensive overview of the organisation's policies and procedures, guidelines, and employee benefits. It helps organisations contain and manage employee expectations and highlights legal obligations.
According to the Federal Decree-Law No. 33 of 2021, it is an employer's obligation to keep their employees aware of the company policies and procedures and provide them clarity with how things are run in the workplace.
The Benefits Of An Employee Handbook
In this blog, we will explore why organisations, whether big or small, need to keep in place an Employee Handbook from day one.
Introduction of Mission, Vision & Culture: Introducing new employees to your company culture and how they will fit into it is perhaps the most important part of your employee handbook. This helps to foster a sense of pride and belonging, which studies show will help employees become more productive in a shorter period of time. Having the mission and vision statements help serve as a guidepost for the remaining policies in the handbook and set the standard for the employment relationship in general.
Communicating Expectations: Well-written handbooks help employees understand what their responsibilities are. It should serve as a guide to the organisation's policies and procedures. For instance, it outlines the process that employees should follow when requesting time off. Similarly, it helps them identify who they should contact for specific requirements. Handbooks ensure that companies stay on the right track by providing clear, accessible information to their employees.
Outline Employee Benefits: All policies regarding employee benefits must be outlined in the employee handbook. It can range from health insurance to annual vacations, all benefits must be listed while detailing the eligibility and requirements. Make sure your employees are aware of your full benefits package by including it in the employee handbook. It helps organisations in employee retention.
Compliance with the Labour Law: No matter where businesses operate, or how many employees they have, all companies are subject to Federal employment laws. It is vital that the employees are aware that the organisation is compliant with the Labour Law and that there are obligations from both workers and companies to fulfill it. A prime example of this could be gratuity laws or probationary requirements.
Protection against Lawsuits: Sadly, employers have no choice but to prepare for the possibility that they will be sued or face similar challenges from current or former employees. One of the most vital documents they can provide to an attorney or third-party investigator in such an incident will be a copy of their employee handbook.
What should be included in an Employee Handbook?
As mentioned before, the purpose of the employee handbook is to set a clear framework for the policies and procedures of an organisation. It serves as an internal guide for workers when joining a new workplace. To summarize, the handbook can include but is not limited to:
Mission, Vision, and Core Value statements of the company
Code of conduct
Non-Disclosure Section
Confidentiality information
Employee benefits and rewards
Employee obligations, restrictions, and disciplinary
Termination and Resignation process
Remember, the employee handbook is a great opportunity to communicate your company's values, protect your company, and inform new employees. The long-form offer letter may provide several aspects that are reiterated in an employee handbook, however, the handbook will provide more benefits to your business.
Implemented in the correct manner, it can provide a greater understanding of the business's core values, the culture your business wishes to develop, and ensure employee alignment to your strategy and goals.
About SimplySolved
Our business wants to reduce costs in HR Management to review constantly changing regulations and manage required HR documents and payroll processes, implementing a streamlined process and automation delivers substantial benefits.
Designed to the UAE Regulation and WPS support, our best-in-class UAE-designed service will streamline and automate HR and Payroll business processes and assure accurate payment of wages and compliance with the regulations.
SimplySolved's comprehensive HR and Payroll Service will transform your HRM to reduce costs, improve compliance and ensure you remain with the legislation with minimal impact.

Contact us today for more information!
About SimplySolved
At SimplySolved, we save your time, resources, and costs. Whether you need help with Outsourced Accounting, Finance, Tax, Employee Management & Payroll, or IT. we have the expertise and solutions to help.
Subscribe to mailing list
Partner With SimplySolved
Serving over 200+ clients we know the challenges your business faces operating cost effective, compliant and efficient back office operations in Finance, Tax, Human Resources Management, IT and Marketing.
As an FTA Accredited Tax Agency with ISO 9001 Quality & 27001 Information Management Certification, we offer a quality-based approach to our services supported by dedicated team of certified professionals.
We support our clients with defined processes, platforms and expertise to deliver advisory, project and outsourced services in Accounting, Tax, Auditing, HRM, IT & Marketing. Our offerings are specially designed to meet the UAE Regulations to put you in control of your information, comply to the regulations and help you make better business decisions.